Conference on Digitalisation of Manufacturing
About this Event
15th & 16th June 2022. In parallel with the Manufacturing Solutions exhibition, IDEAM will host a Conference on Digitalisation of Manufacturing in the Millennium Theatre in TUS.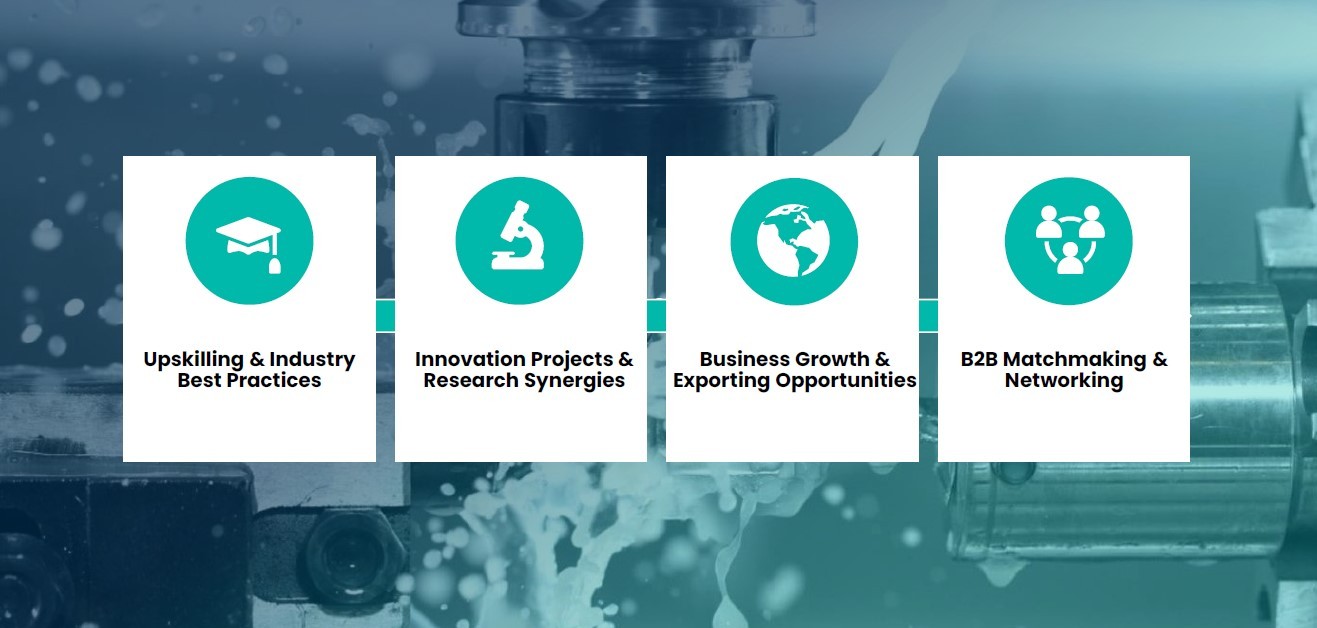 We are delighted to welcome you all back to our Annual Manufacturing Solutions event at Technological University of the Shannon: Midlands Midwest, Limerick Campus on the 15th and 16th of June 2022 along with our inaugural Digitalisation of Manufacturing 2-day Conference. IDEAM (Irish Digital Engineering and Advanced Manufacturing) Cluster will be delivering the 2-day conference along with key regional, national and international stakeholders. IDEAM (www.ideam.ie) is an innovative national industry cluster launched in April 2021 located in the heart of the Mid-West region supporting businesses to collaborate, innovate and grow. IDEAM assists manufacturing SMEs in digital transformation and our core aim is to unlock new opportunities for industry by working collectively.
Manufacturing firms across the globe are struggling with their digital and green transition and our conference will aim to ease this transition through our collaborative and open discussions and workshops. By working more towards specific common goals, all stakeholders involved can provide new opportunities to improve the digitisation, green transition, access to skills, resilience and sustainability of manufacturing businesses. Today is about learning from industry peers about harnessing the knowledge, experience, and skills-base to ensure that there is a collaborative effort to drive Ireland's manufacturing industries forward by learning from each other. There is a unique opportunity and industry gap as not enough SMEs are taking up digital transformation activities due to such demanding industry sectors and a lack of internal resources to take that digital leap.
The EU has placed digitalisation of industry as a key component as it develops a long-term vision for the EU's industrial future: it recognises digital transformation is at the core of the next industrial revolution; Boosting the uptake of digital technologies along and across industrial value chains and promoting firm growth is deemed key to Europe's growth and competitiveness.
Our conference agenda has been developed by various inputs from the different sectoral cluster members and other key stakeholders that are aligned with the Advanced Manufacturing ecosystem. Thus, this conference will provide strategic digitalisation, skills, resilience and green transition insights, case studies and industry know-how that are aligned with international key targets.
We look forward to welcoming you all to Limerick!