Meet the Manufacturer 2021 – face to face meetings – the way to successful business!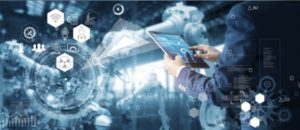 Enterprise Europe Network in collaboration with our host organisations Limerick Institute of Technology and UK based Gauge and Tool Makers Association (GTMA) are jointly running a Meet the Manufacturer event at Manufacturing Solutions on June 16th, 2021.
Leading manufacturers from Aerospace, medical and materials processing companies will be available to meet with potential suppliers, manufacturers and service providers as part of a business to business matchmaking event.
This one-day event will bring the leaders in manufacturing and precision engineering in Ireland, Northern Ireland and the UK together to develop supply chain links, network and collaboration.
Who should attend as a Supplier
•            Suppliers of Technological solutions in CAD/CAM, PLM, Metrology and Inspection
•            Sub-contract Manufacturers
•            Design and Manufacturing specialist companies.
•            Tool and Mould Design and Manufacturing specialist
•            Automation Solutions providers
•            Providers of quality management and compliance software, ISO standards implementation, maintenance and consultancy solutions.
•            Indigenous Manufacturing companies.
•            Research groups and Development groups
•            Industry Clusters
If you would like further information please email david@gtma.co.uk or Ciaran.OLoughlin@lit.ie