Free Gifts and Prize Draw Offers
Bowers Group are offering a Digital IP54 Engineers set, as part of a prize draw which will take place on the day of the event.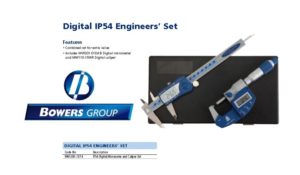 Renishaw offer first 70 visitors to stand H10 a free 3D printed Bottle Opener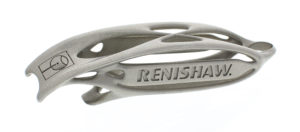 Additive manufacturing, also called 3D printing, is a process used to create three-dimensional parts from a digital file. It usually involves building up, or solidifying, thin layers of material to create complete parts. The technology is able to produce complex shapes which cannot be produced by 'traditional' techniques such as casting, forging and machining. Additive manufacturing introduces new design possibilities, including opportunities to combine multiple components in production, minimise material use and reduce tooling costs.
Quickgrind offer first 50 visitors to stand H18 & H21 a free 12mm diameter Solid Carbide Coated 4 flute End Mill with Extended Flute length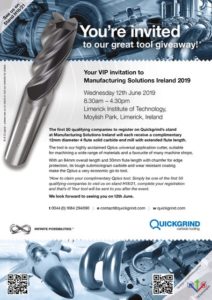 The tool is their highly acclaimed QPlus Universal Application End Mill suitable for machining a wide range of materials, favourite of many machining shops.