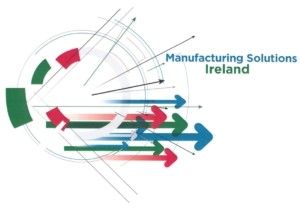 Attendance at Manufacturing Solutions 2023 and the keynote sessions qualify as CPD hours for Engineers Ireland members and contribute to your professional development  
FULL PRESENTATION PROGRAMME IS BELOW
Lecture Hall 4A01 on Main Street
Day 1 – Wednesday 14th June
10:00 Welcome by TUS President and Minister of State Department of Further and Higher Education, Research, Innovation and Science.
Opening Remarks: Prof. Vincent Cunnane followed by Minister Niall Collins, TD
10:20 Advanced Manufacturing Collaborative Industry Projects in Ireland: Current vs. Future
Keynote Sessions
10:40  Steven Halliday, Rolls-Royce: Advanced Fixtures And Tooling – Drivers For Enhanced Performance 
11:00 Kieran Kelleher, Rob Geary, Zimmer Biomet: Manufacturing Digitalisation – The Journey to Predictive Maintenance in the Medical Device Industry
11:30 Panel: Efficiency Improvements Across Manufacturing Processes – End-Users
Industry Case Studies: NITC/AMIC, EC Precision, Nightingale HQ, Hybrid TP
Industry Discussion: Grant Funding Supports 
12:00 Panel: Grant Funding Potential – Opportunities for Industry
Industry Case Studies
12:30 Panel: Accessing National and European Funding Supports – Success and Non-Success Stories: Industry Discussion: Advanced Manufacturing Organisations
LUNCH & NETWORKING (13:00-14:00) 
Data Acquisition and Visualisation Industry Discussion: Digital and Automation
Providers 
14:00 Dominic Mullins: Digital Lead, Advanced Manufacturing Innovation Centre –
Digitalisation of a manufacturing process: What does this mean and how is it achieved?
14:30 Decarbonisation of Manufacturing in Ireland: Best Practices
Industry Discussion: Industry Key Learnings
15:00 Towards a Greener Economy Industry Discussion: Cutting Edge Green Solutions
Day 1 Close at 15:30 
19:00 Gala Dinner Strand Hotel Limerick
Day 2 – Thursday 15th June
10:00 – Official Welcome
Opening Remarks: EIT Manufacturing and IDEAM Cluster– European Institute of Innovation & Technology (EIT) –Bringing European Manufacturers Together:
10:15 Dr. Christian Bölling: An Introduction to the EIT Manufacturing Ecosystem 
10:45 Dr. Jan- Marc Lischka, Dr. Dominik Lausch | Moderated by: Dr Wolfgang Kniejski : Best Practices in International Cooperation Industry Discussion: 
WORKSHOP – Where: Staff Restaurant
11:30 – Aspects of Innovation Financing
Ruth Kearney, Tony Woods | Moderated by: Amardeep Banerjee Open Workshop: Innovation Financing
Decarbonisation of Manufacturing
Lecture Hall 4A01 on Main Street
11.30 Welcome and Introductions 
11:40 Barry O'Sullivan, IDA Board Member, Chairman Shannon Estuary Economic Task Force: Shannon Estuary Economic Taskforce Vision and Strategy. 
12:00 Shane Egan, Regional Energy Engineering Manager, Tipperary Energy Agency: Pathways to decarbonisation for industry; Q&A
12:30 Tom Marren, CEO. Astatine Delivering decarbonisation solutions; Q&A 
12.50 Philip Connolly, KPMG Biomethane – a decarbonisation option for industry; Q&A –
LUNCH & NETWORKING 
All sessions are open and free to attend event
*line up is subject to change