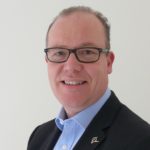 Denzil J. Lawrence
Boeing Supplier Development
Presentation Title: Boeing Commercial Airplanes – Business environment and supply chain
Biography – Denzil has a broad engineering background, with over 25 years' experience in large and small organisations in aerospace, defence, marine, petrochemical and energy sectors. More recently Denzil has been active in supply chain collaborations between industry, academia and government helping UK companies access, develop and make sense of emerging manufacturing technologies. In his current role, Denzil works throughout the UK high value manufacturing supply chain, seeking out current and emerging capabilities, technologies and techniques that will improve the performance of The Boeing Company's UK and global supply chains.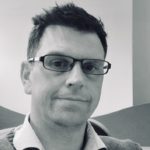 David Murray, Senior Research Engineer, Cook Medical
Presentation Title – Industry 4.0,  INCASE, the Cook-Vistamed-LIT  Innovation Partnership  project
Over fifteen years industrial experience from World Class Companies, including FDA regulated industries, in which David has gained a wide range of technical expertise in Automated Processes, Bespoke Machinery Design and Project Management.
Experienced in analysing and solving problems from basic engineering principles, theories and concepts through to a wide range of complex and advanced problems which require novel and new innovative approaches or a major breakthrough in technology. Involved in process transfers, optimisation and start-ups along with new product and process introductions.
Very familiar with Lean Tools and as a certified Six Sigma Green Belt regularly utilise the DMAIC process along with other lean principles such as 6S, TPM and Value Stream Mapping.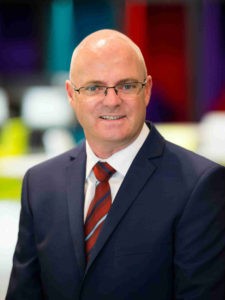 Shannon Group
John Drysdale MRAeS
Business Development Manager
Presentation Title: Shannon IASC: Developing An Aerospace & Aviation Business Ecosystem
Biography: John Drysdale joined Shannon Group as the Business Development Manager for the International Aviation Services Centre (IASC) Cluster in March 2017.
John is central to the development of IASC cluster and is responsible for identifying and developing business opportunities worldwide within the range of activities covered by IASC. He works closely with the business units of Shannon Airport and Shannon Commercial Properties to develop and grow the IASC Cluster and attract new aviation and aerospace partners and tenants to Shannon Airport and the Shannon Free Zone (SFZ).
John is an experienced licensed Aircraft Engineer starting his career in 1991 as an Aircraft Technician with Shannon Aerospace Limited and gained significant experience and knowledge as his career developed in Shannon Aerospace.
As Sales and Marketing executive with the Atlantic Aviation Group, John gained a reputation for commercial awareness and lease industry aircraft transitions amongst the aviation sectors key stake holders. During this period John grew a strong network of relationships with industry professionals throughout the globe. After leaving Atlantic Aviation in August 2015 John worked as an Aircraft Technical Consultant in the Technical Records, Airworthiness and Design sectors adding significant experience and knowledge as well as contacts to his portfolio.
John continues to grow and develop these relationships for the benefit of the Shannon aviation and aerospace cluster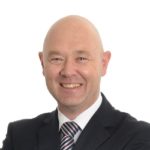 Professor Dr. Richard Keegan BE, Ceng, MComm, Phd, FIEI
Manager, Competitiveness Department, Enterprise Ireland,
Presentation: Encompassing Lean Business, Benchmarking and Sustainability
Richard Keegan is a specialist in the areas of Lean/World Class Business and Benchmarking with Enterprise Ireland. His concept of developing a three tier approach to company development has been adopted as a national approach to support the development of competitiveness in Irish industry. To date over 970 company projcets have been supported for Enterprise Ireland clients. The Lean Programme supports indigeneous clients from many sectors on their improvement journeys, based on their current stage of capability and ambition.